Welcome to Casa Azulai Puebla Hotel Boutique
Endless Luxury Awaits
Casa Azulai Puebla Hotel Boutique is an intimate luxury hotel in Puebla, Mexico that warms the spirit with its timeless character. Nestled within a beautifully restored 18th century home, we are a seamless blend of Old World charm and modern sophistication. Arriving at the hotel, you are greeted by an enchanting talavera façade framing the original home's wooden doors. Step inside to find an inviting lobby space elegantly lit by a talavera chandelier and handmade furnishings by local artisans, with our famous mezcal cantina just off the lobby. Our central courtyard with two cascading fountains offers a tranquil spot for relaxing or enjoying authentic Mexican cuisine from Azul Raíz Restaurant.
Rooms & Suites
Each of our 13 rooms and 3 Junior Suites suites is appointed with luxury amenities like free Wi-Fi, Smart TVs with cable, Nespresso coffee makers and padded beds with soft bedding and exquisite pillows.
Dining & Drinks
Our on-site dining options showcase 100% Mexican cuisine at the romantic Azul Raíz Restaurant & Terrace, located in the heart of the Hotel, and our signature Azul Raíz Cantina, which serves authentic Mexican snacks complemented by a diverse offering of wines, tequilas and mezcals.
View Restaurants & Bars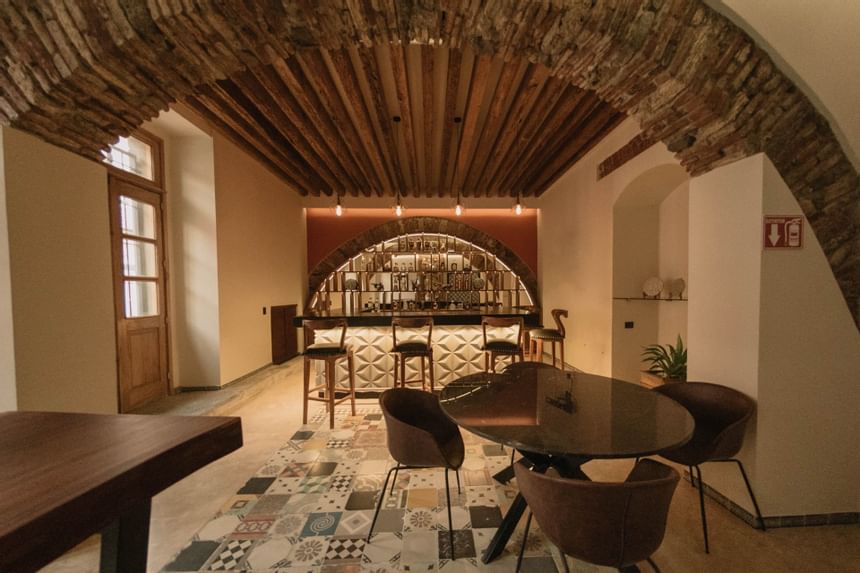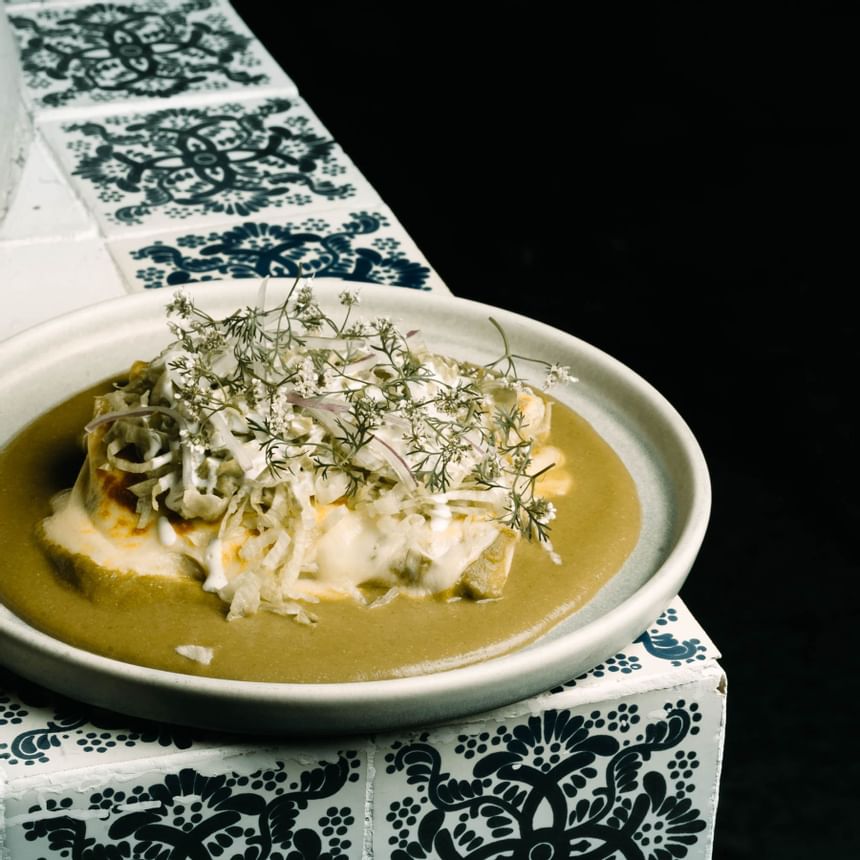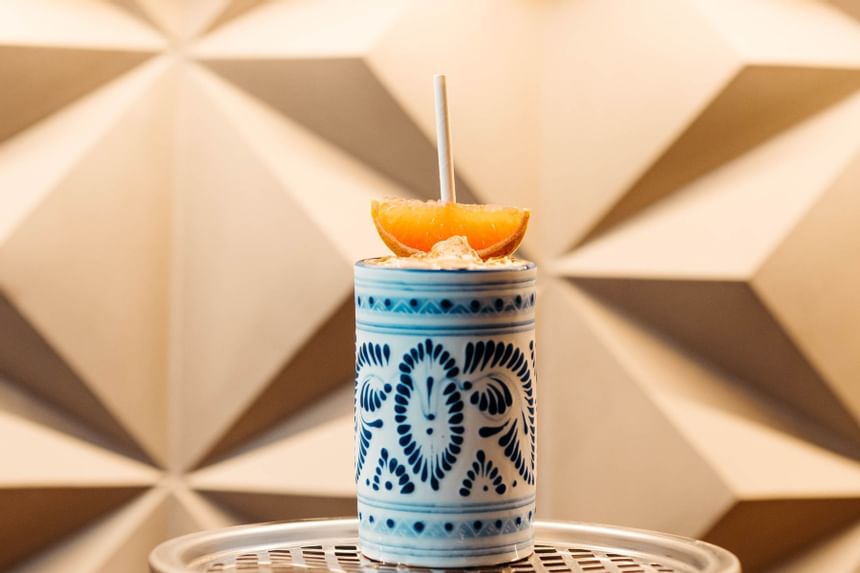 Hotel Amenities
Our amenities and services were created with your ultimate comfort in mind, to ensure that your pleasure or business trip in Puebla is a relaxing experience. Learn more!
Our Location
Casa Azulai Puebla Hotel Boutique is located in the heart of Puebla, Mexico, moments from the Zócalo plaza, the colorful markets of Callejon de los Sapos, Cuauhtémoc football stadium and the upscale Angelópolis Lifestyle Center.
View Location